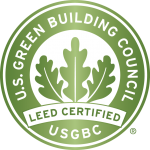 Milton Park is a planned mixed-use development, which we are proud to be a part of. NorthPoint Executive Suites offers you the opportunity to live, work, and play minutes from your office in a Class A environment you will be proud to call your business home. Located off NorthPoint Parkway on the corner of Cicero Drive and Rock Mill Road, our suite has close proximity to the heart of activity for North Fulton, but also with excellent accessibility to major arterial roads and GA 400.
Nearby: Connect directly to the Big Creek Trail System. Take the trail and visit NorthPoint Mall, or visit the trendy stores, boutiques and restaurants located on NorthPoint Parkway. Just over one mile away from Alpharetta's Avalon.
Setting: Features a unique architectural and natural setting of parks, greenways, lush mature trees and a centralized town square, all surrounding an existing 5-acre lake. Walkability to cafes and restaurants.
Convenience: All-access parking allows you to have the option of parking in our large open deck or our secured covered garage. Front row visitor parking gives your clients convenient access to the building.